BMW-Museum Munich
Roots of the BMW-Museum
Having started your visit right in the center at Marienplatz, the facade of the Rathaus might have taught you something about the backwardness of society around 1900. Munich was expanding fast at that time. Still, morals and society were deeply rooted in religion, monarchy and last not least militarism. At Marienplatz, when you watch the tiny figures of the "Glockenspiel", that feature the dance of life, consider that only some decades later BMW, the "Bavarian Motor Works" started to advance in fields of technology that should completely change a society still rooted in a kind of rural and agricultural lifestyle coupled to aristocracy, best symbolized by King Ludwig and the Bavarian "Lederhosen", the latter featured in the famous movie "Cabaret" for instance (starring Liza Minelli; the German/Bavarian actor Fritz Wepper that still plays on in German tv serials, by the way).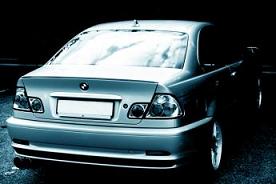 Exhibition
Now, the BMW Museum is putting on display the developments of the last century (Mercedes is Stuttgart, BMW is Munich). The interiors will remind you of the snakelike spires of the New York Guggenheim museum, and in fact, many consider car making as a kind of art. Wander around the different designs and laugh about how small the smallest "Volks-Wagen" looked like after the war ended. Get known to the history of BMW, and see technique innovation at the BMW-Museum in Munich.
Right across the "Autobahn" - the BMW-area is best reached by a short subway ride to north of town
Links refering to further information about BMW Museum Munich can you find here.