The National Garden Festival 2005 in Munich
Dates and Location
The original german term for National Garden Festival is "Bundesgartenshow" (short term: BuGa), so you should watch out for these two phrases if you want to get further information. Until October 9. 2005 the National Garden Festival in munich keeps its gates open to visitors. This year, the Bavarian capital hosts this biannual German "garden show; on a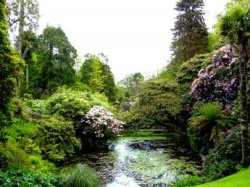 large parklike area in front of the trade fair building of München-Riem. Munich-Riem (in the east of the center of Munich) can easily be reached by subway or train.
Opening Times of the National Garden Festival:
9 am until 30 minutes before dusk, every day.
Tickets for the National Garden Festival:
Tickets are 14 Euro per person (there is a reduced price for students, handicapped persons, pensioneers of 12 Euro). The entrance fee for children is 3 Euro. A "Permanent ticket"/"Dauerkarte" is 65 Euro, a "Dauerkarte" for children is 20 Euro
German National Garden Festival - Attractions for everybody
Children have not only been thought of in respect of entrance fees. Throughout the whole visit you will find all kinds of attractions kids will like: stage plays, paths of adventure, knowledge and learning, and a lake 12 acres in size where not only children are allowed to swim.
For a bold overview of the exhibition ground take a ride in the "Seilbahn", cabins that hover on cables almost 30 meters above ground. You might get a glimpse of the Bavarian alps when the weather is fine. Then, your kids might want to play in the "Pfütze", a so called water play ground - it is part of the "Zellengarten" (cells garden). Children can play there with mud, sand and water. This area has been conceived by children for children.
The painting academy might be very popular among the elder children. Hip Hop, Reggae and other music styles belong to the realms of "Kulturwiese". Beach parties will be held. And the Munich skateboard championship will take place on the grounds of the National Garden Festival. There is a skate board landscape that can be used throughout the opening hours.
For people who like to ride the bicycle: while taking a ride on the "Radlring" which is a 170 km "cycle-circle-line" around town. Castles, villages and Bavarian meadows await your visit.
The
National Garden Festival
is an special experience for young and old.
Number of Visitors
The National Garden Festival is held on a 200 acres park that will become part of greater Munichs city development after the end
of the show. The number of visitors to the National Garden Festival will be enormous. Last time Munich was host to this biennial national festival more than 10 millions visitors attended the show i.e. almost one out of ten Germans went to the grounds. On sunny days more than 100 000 people are being expected.
Balkonia - a special experience
Something considered very German you might not want to miss it "Balkonia" where actors show a fictional "life on balconies". The sets have titels like "Balcony of Romeo and Julia", "modern larc wood balcony". However, this is a whimsical irony on a serious intention. You might want to lay down your head in flowering meadows, unrestrained, but be aware that gardening is a field of excellence and performance as well. Take the landscape formed by French garden architect Gilles Vexlard for instance: a very disciplined approach to nature. And, of course, plant lovers and professional gardeners the like will find what their eyes are longing for: all kind of flowers, roses, crysanthemums, testifying their creator's toil. Experts can have some interessting talks at the neat atmosphere of the National Garden Festival. You will find many hundreds of different flowers, trees and plants in common at the National Garden Festival. The "Houses of wisdom" will try to teach some lessons on how man is striving to get to grip with plant life and biology. Genetic engineering and 'power from plants' are just some of the topics tackled in various exhibition fields.
At the National Garden Festival you can think, you can learn, you can enjoy the nature.
Plants from everywhere
Since the times of early colonialism when more and more exotic plants came to Europe and were cultivated in green houses - invented in that time - gardening has become a democratic movement that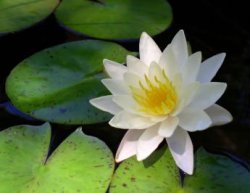 was no longer a privilege of kings and queens putting lemon trees into "orangeries". The invention of "leisure", from the start, was interwoven with gardening as a "hobby" . At the National Garden Festival you will see many proofs for this historical development.
Tulips - you will find them on this year National Garden Festival as well. In the "Eingangsbereich West" (entrance area west) tulips and roses are shown out of doors or in large exhibition halls.
In the German Pavillion you will find the exhibition "Biovision - future with plants". This exhibition aims at the practical side of plants: their blossoms and juices might be healing or soothing. Like in the "Deutsches Museum" visitors may push buttons and perform some experiments. You will see - there are many interessting places to discover at the National Garden Festival.
"Blühende Energie" shows how mankind might eventually excerpt energy for traffic and heating from natural plants like potatoes and sunflowers.
One of the main attractions is the Zellengarten occupying more than 6 acres. Take a leaf and blow it up to superhuman size. Visitors change into mice and beetles to see the world with their eyes. Get known to new perspectives at the National Garden Festival.
For those who want something to take home for their garden, there is a lot of architectural design awaiting to be discovered. Some examples from the catalogue: "mediterranean garden", "pocket garden", "dance of geometries" to name but a few. The National Garden Festival offers something for everyone´s taste. If you´re one, who wants to get some transcendental informations about gardens - the meaning of nature and gardens within the context of world religions is being illustrated at the festival. Take a rest in a zen garden - maybe before getting to know what a "zeltgarden" is, at Munich Oktoberfest...
Here you can find a collection of links with further Informations about the Munich National Garden Festival.
We hope you will enjoy the Munich National Garden Festival.